I have worked as a diamond trader and broker for the last 10+ years. I specialise in top quality diamonds and gemstones at very competitive prices. I opened Platinum Works as an independent store that specialises in making what you want and how you want it.
My setter is one of the top setters in the business, and we specialise in fine quality platinum mounts, diamond-set or plain. Naturally we also set in 18carat white or yellow gold. Working on my own I can offer the best prices, because I am keeping overheads low. The other advantage to this, is that when you visit or speak to Platinum Works, you always talk to me in person, as a qualified gemologist. This makes a huge difference in being able to choose the right piece for you. You will never get fobbed off with sub-standard pieces.
I can also cater for most of the top gemstones, whether set or loose. Please just enquire on this. A lot of my sapphires and rubies come directly from named mines, I source my own stones and don't use middle-men, this is the best way I can control the quality of what I provide. I specialise in untreated gemstones.
All of my diamonds are conflict-free, and certified by the top diamond grading laboratories. Canadian diamonds are also available on request. If you have any questions or queries just give me a call, drop into the store, or email me and I'll be happy to answer any questions you have.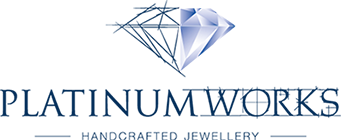 By Brendan Walsh
- Posted
1017 days ago